Popular CRU removable drives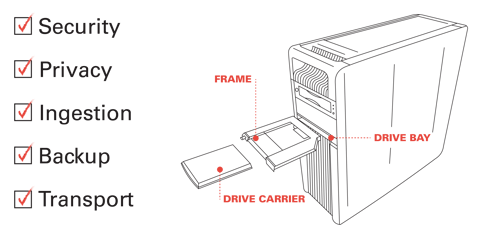 Removable drives offer data security
Powerful and reliable performance
CRU removables are the rugged and reliable standard for data transport and data security. We offer removables for 2.5" drives or 3.5" hard drives, designed for all standard drive or optical bays. Our devices are trusted exclusively by HP, Dell, and many other manufacturers.
Installed in a workstation, desktop, or laptop, a removable drive works just like you would expect: it offers fast access to your computer's hard drive or SSD. This means you can quickly ship, lock up, back up, or share your data.
Purchase CRU removables factory-integrated from our partners and resellers, or shop for our removables by themselves.

Find the removable for you

CRU offers a wide variety of removable drives for different form factors and use cases. Our removables are designed for installation into most standard bays.

Removable drives offer:

Quick access to your drives and your data

Capacity: store and swap entire workstation data – even the OS

Extraordinary speed and performance
Free ebook: Intro to Removables